Imagine more women finding hope like you did!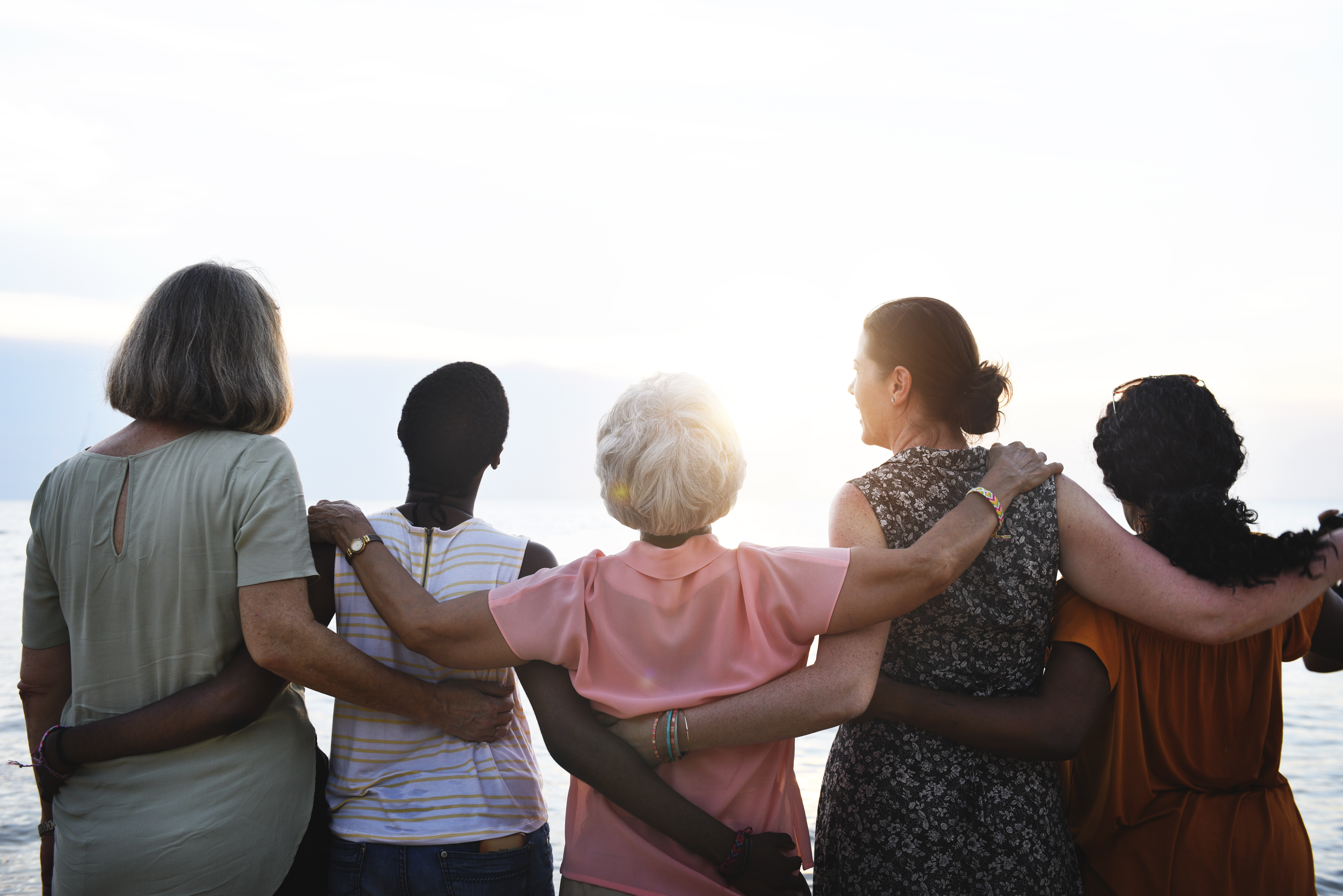 At Hagar's Sisters, we believe an important practice is to pause, reflect, and recognize God's hand in every aspect of our lives.
"Every good and perfect gift is from above, coming down from the Father of the heavenly lights, who does not change like shifting shadows." James 1:17
"Consider the ravens: They do not sow or reap, they have no storeroom or barn; yet God feeds them. And how much more valuable you are than birds!" Luke 12:24
And throughout our history, we have witnessed God's hand at work in Hagar's Sisters!
In 2003, after 5 women met and learned they were each experiencing abuse by their Christian husbands, they gathered regularly to support each other, pray, learn, and create a safe place to heal. Over the next few years, others joined them and began to experience healing from God. In turn, these women and countless others invested their time, energy, and financial resources in Hagar's Sisters so others could find the hope they found.
Some women are Sisters, others are family members and from churches, while many others simply responded to the call. And yet, because of their investment, over 1,000 women experiencing the devastating impact of abuse have found hope and healing.
Women, including you.
Here's a glimpse into why they give
Though Hagar's Sisters began almost two decades ago, with over 25M women experiencing intimate partner abuse in the US alone, we feel like we're just starting as we continue to empower women to experience life-transforming hope and healing.
Would you consider passing this hope on through a financial gift so the women who will come after you can find hope like you did?
Four ways you can give today:
You can mail a check to:
Hagar's Sisters
PO Box 2260
Acton MA 01720
Use our address to set up Hagar's Sisters as a "Pay To" account with your financial institution.
If you need an added level of anonymity, consider visiting our page at Buy Me a Coffee to donate $5, $10, or any amount you can afford.
You can also use your credit, debit, or Paypal account by clicking here.
"Praise be to the God and Father of our Lord Jesus Christ, the Father of compassion and the God of all comfort, who comforts us in all our troubles, so that we can comfort those in any trouble with the comfort we ourselves receive from God."
2 Corinthians 1:3-4
Be Inspired, Learn, Take a Stand
Join our email list if you would like to receive occasional information about upcoming events. For questions please call (978) 266-0053.