Watch Party Info
#SeeHerEmpowerHer
All donations given during the #SeeHerEmpowerHer fundraiser are matched dollar for dollar by a generous current donor. Help us reach our goal of $100,000!
Join us for two inspiring and meaningful nights as we hear powerful stories of transformation, learn what God says about abuse, see women experiencing domestic violence as God does, and learn how to empower her through taking specific actions.
One invaluable way you can partner with us through our #SeeHerEmpowerHer fundraiser is to host and attend a watch party. Browse below to read more about what a watch party is (hint: they're a great way to bring friends together and tune into two incredible nights of encouragement, information, and action), what hosting involves, and what to expect for the night.
We gathered all of the promotional materials you need to understand your role as a host, digital invitations to send to your friends and family, and resources for you to help make your host party a success!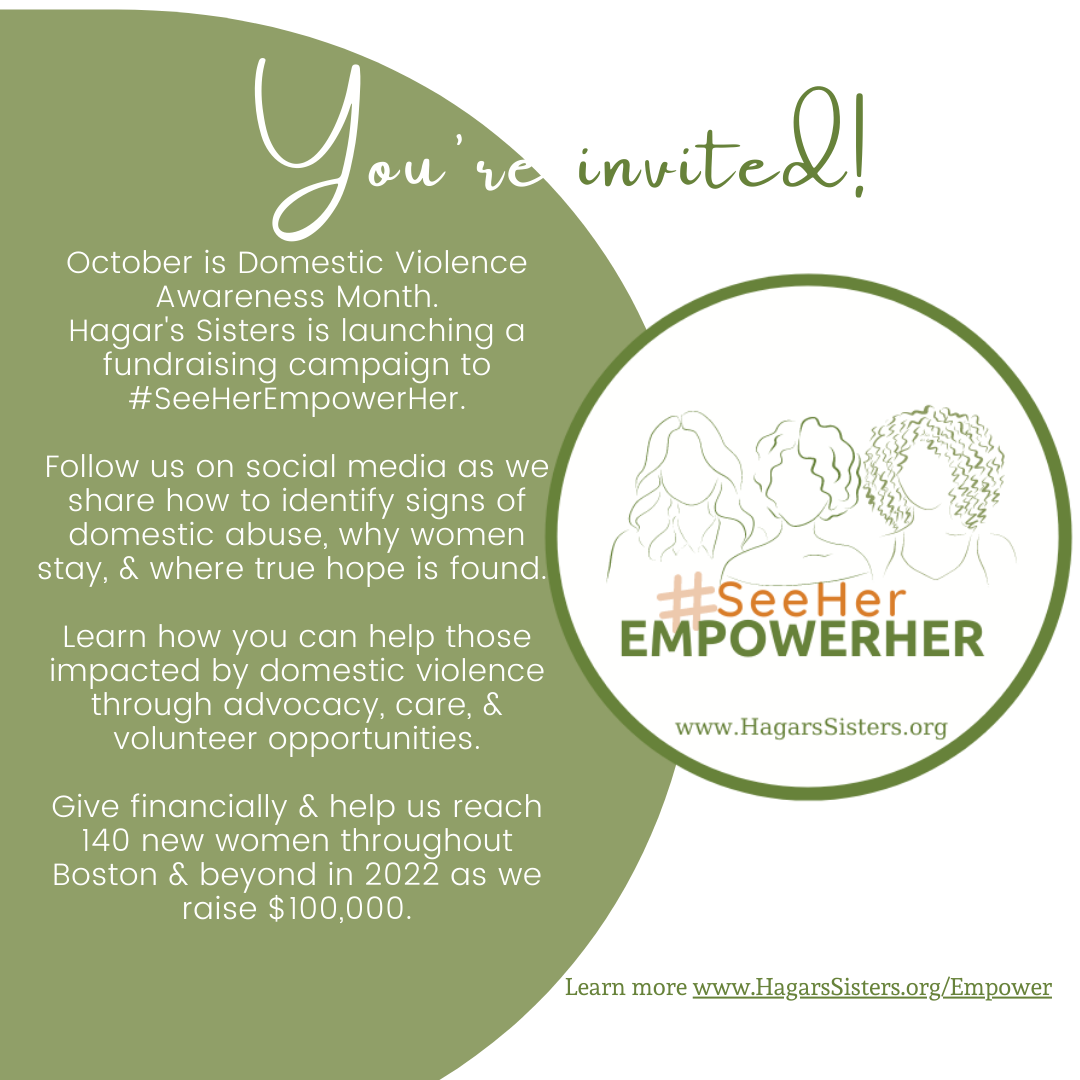 Monday, October 18th
8 – 8:35 PM EST
Hear how God saw Hagar, and how He sees you, too!
Learn what God actually says about abuse.
Listen to inspiring stories of Hagar's Sisters impact on women's lives.
Choose to take one action step.
Have fun!
Thursday, October 21st
8 – 8:35 PM EST
Hear stories of empowerment.
Learn what steps you can take to empower women you know.
Listen to Sisters share their stories of hope.
Help us reach our campagin goal of $100,000!
Host your own watch party!
Join together with your watch party guests to set team fundraiser goals and win prizes!
A number of gifts valued at $250+ will be given based on goals such as:
Most social media likes
Most money raised by a virtual or watch party host/ess
Most attendees who give at a watch party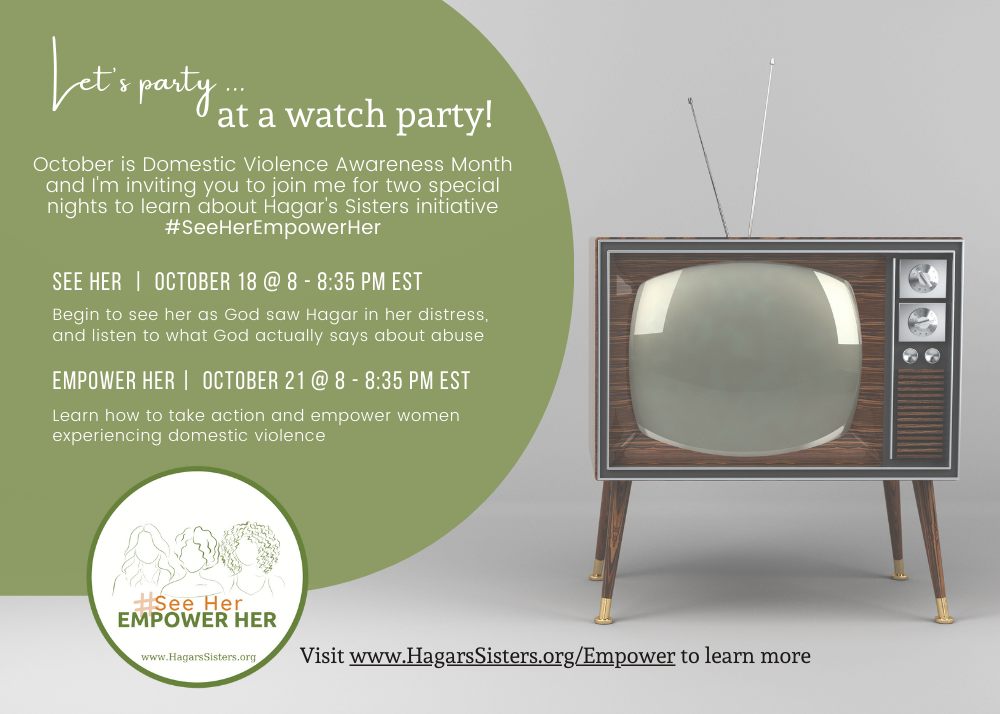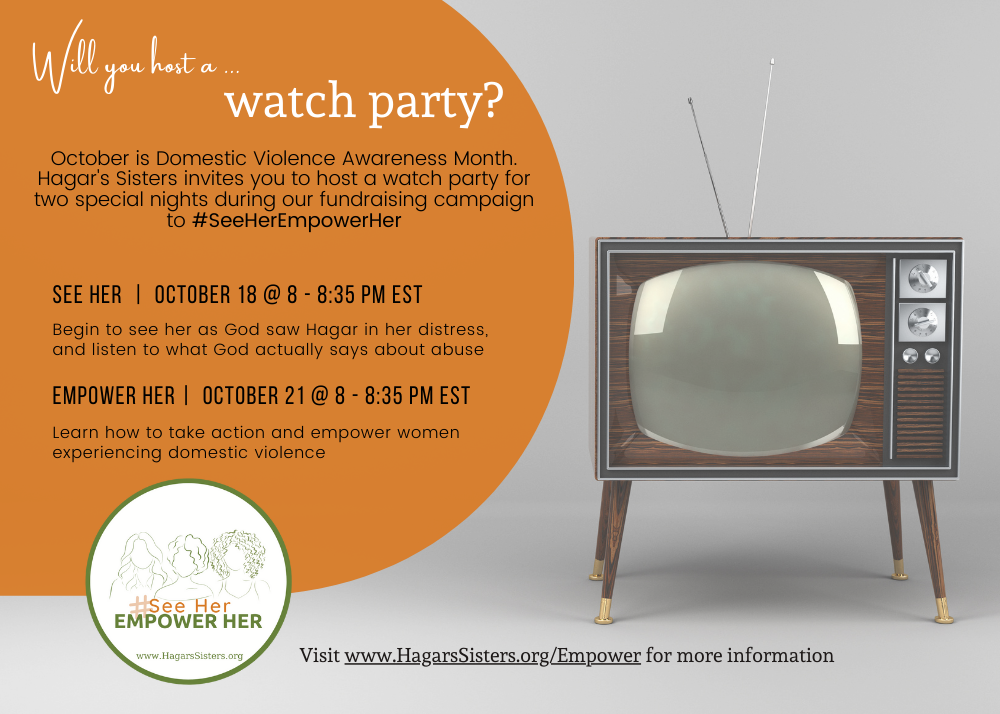 Host a Watch Party invitation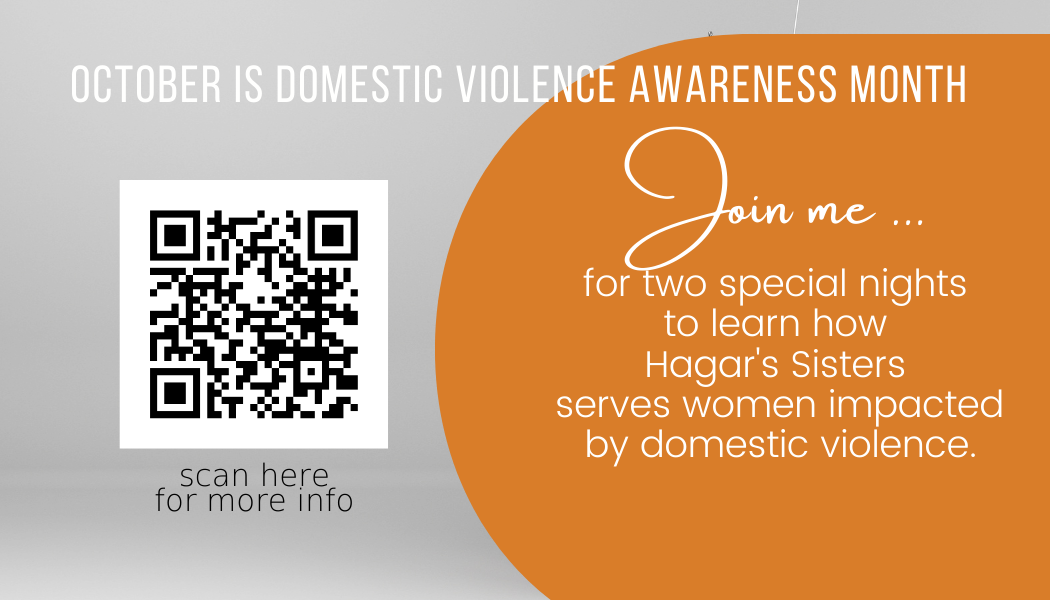 Host Party invite with QR code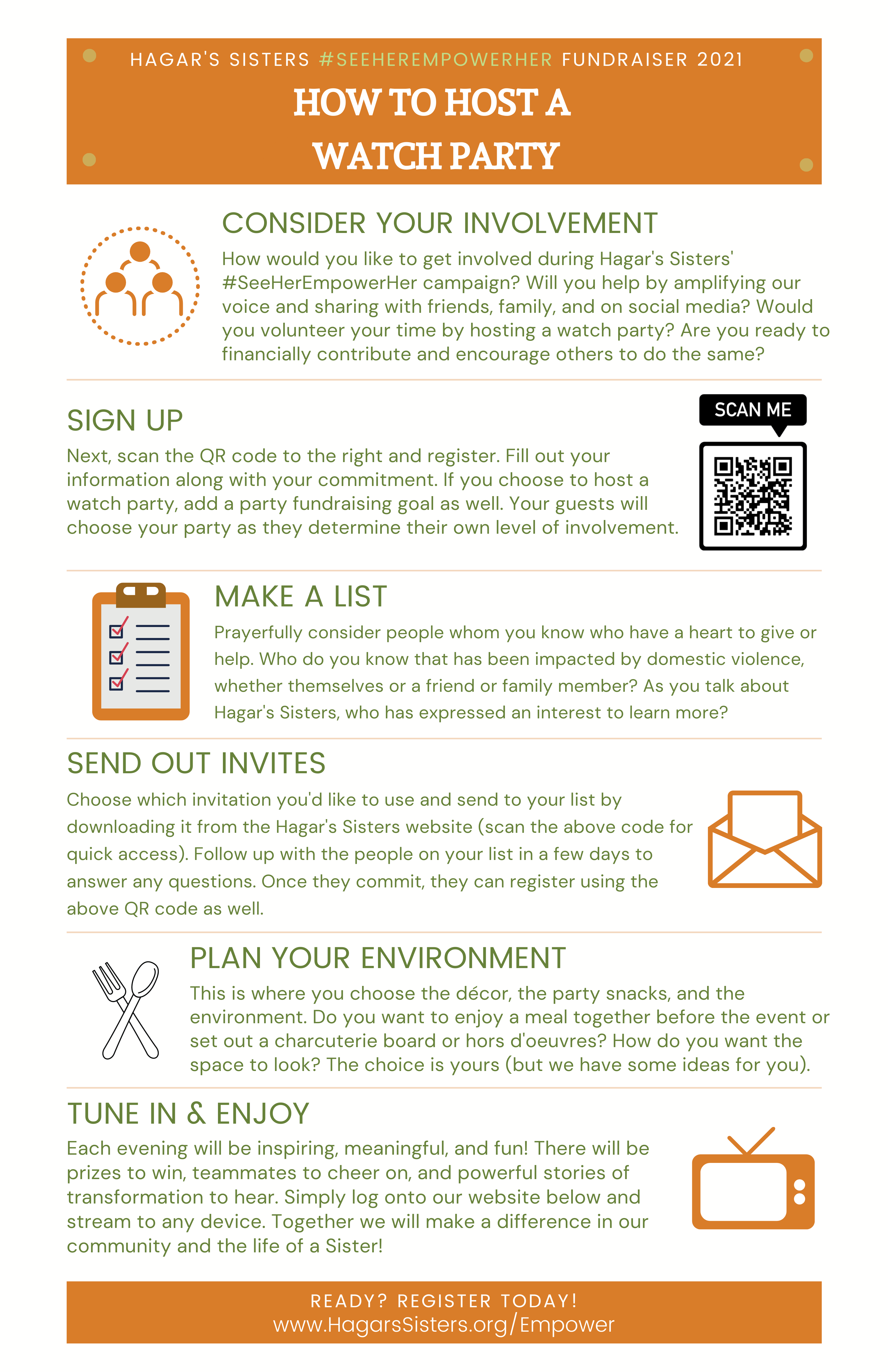 How to host a great watch party infographic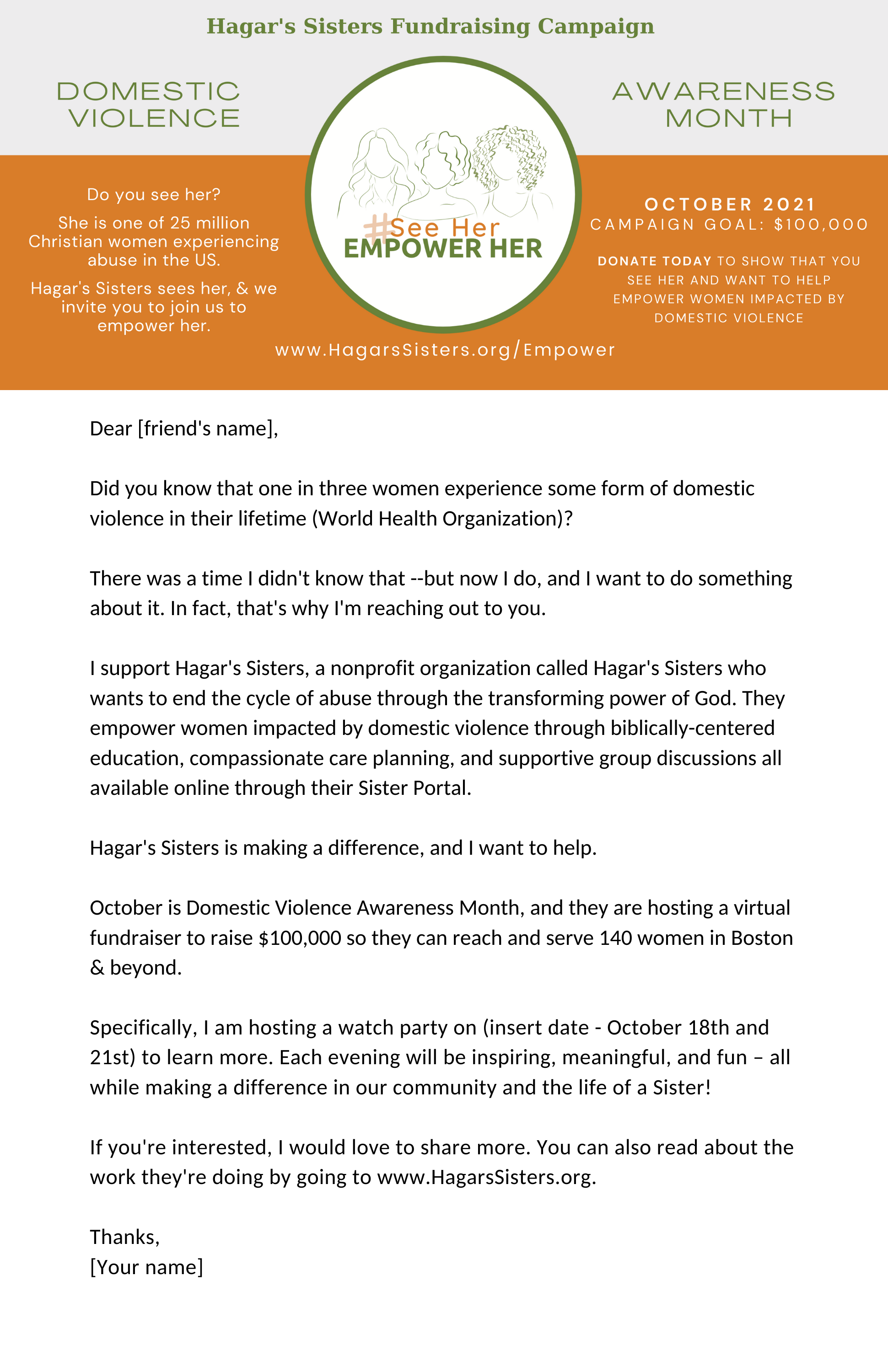 Help us reach 140 women throughout Boston & beyond through your generous donation!
Be Inspired, Learn, Take a Stand
Join our email list if you would like to receive occasional information about upcoming events. For questions please call (978) 266-0053.